OMG! 2 men take a camera as they climb 1 of the HIGHEST TOWERS IN THE WORLD ;0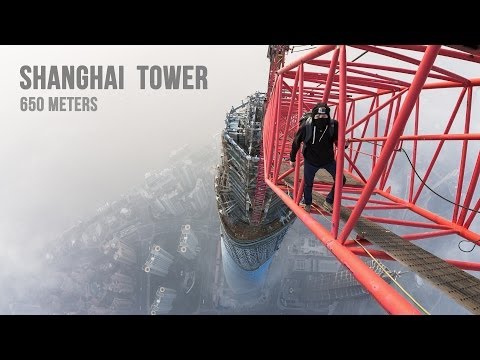 OMG! Afraid of HEIGHTS MUCH??!!! Clearly these CRAZY climbers are not!!
Russian climbers Vadim and Vitaliy of Raskalovit take us along for the 'ride' as they DARE to climb up the Shanghai Tower skyscraper in China. Their point-of-view video has instantly gone viral today, with over half a million hits already. The disappointing part is that there is so much smog the epic view is obstructed...would YOU EVER CLIMB THAT???!!!! ;0 on a dare? for money??